"Learn and Master

Spanish, French, German, Italian or Japanese in

30 days FLAT - Even if You can't speak a word of it right now "
If this is what you're looking for, then...
...

"

Here

'

s how business professionals, tourists, & immigrants go from knowing only 1 language to being bilingual in record tim

e...

NOW you can TOO!

"
Dear Friend,


Do you wish you could:


- Speak Spanish, French, German, Japanese or Italian... like a pro - without having to pay thousands of dollars to attend a class or sit through hours of recordings that don't make any sense to you?

- Become fluent in the language of your choice in just days from now?

- Hold a long and thorough conversion with a Spaniard, Frenchman, German, and or an Italian and they understand every word that you say?

- Speak a foreign language like it's your first language?

If you said yes to any of these questions, then I have good news for you, because in just minutes from now you are going to learn about a package of new, breakthrough guides that empowers you with the ability to learn and master Spanish, French, German, Japanese and or Italian quickly and easily!

I'll tell you more about that in a minute, but first, let me introduce myself.

Hi, my name is James Cooper, a foreign language specialist, but more importantly, I'm a regular person just like you, who years ago, was just like you, looking for a fast and easy way to learn a foreign language.

Today, I have more than a decade of experience helping people like you learn and master foreign languages without having any formal training or special skills and in a minute, I'll reveal how you can too.

You see, as a foreign language specialist, who just a few years ago, could only speak one language, I know that trying to learn another language outside of your first language is extremely hard to do. And to be completely honest, it's a painful process to have to go through all on your own.

But regardless of whatever your experience is with learning and speaking a foreign language, one thing is for sure: You need to be bilingual... And you need it now more than ever to be able to communicate with people from other cultures, when you travel outside of the country, even your state and sometimes to be considered for certain jobs.

But after TODAY you will no longer have this problem, because with these one-of-a-kind foreign language guides that I've created, you'll finally have the ability to communicate with others from all over the world!

And the best part about it is that...

It takes just DAYS to learn & master it
Learning and mastering Spanish, French, German, Japanese, & or Italian has never been easier!

With these tested and proven to work guides, all of the hard work has already been done for you.

In fact, if you can read and understand second-grade English, then you already have all of the skills needed to:

- Learn & master the foreign language of your choice

- Speak multiple languages with ease

- Hold a conversation with foreigners

- Go from speaking one language to being bilingual

"Hello, James! Thank You so much for the Lingo Basics course! My family and I recently moved to Mexico and speaking Spanish makes my life so much easier! I already met great people here! Thank You!"
Vanessa O. - Acapulco, Mexico
Limited Time Sale!
Update: By joining now you can save yourself $100
off the regular price of $149.97!
Download the whole languages course today!
(German + French + Spanish + Japanese+ Italian)
for $149,95... Or Select the language you want (below)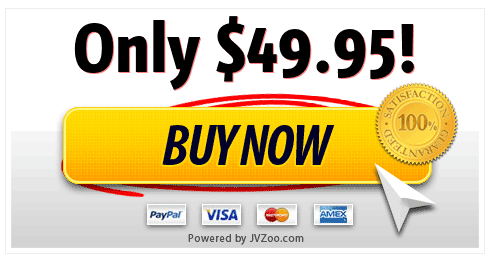 And with these unique guides that I've been telling you about, learning and mastering the foreign language of your choice will be a breeze for you from this day forward!
There's no more struggling to learn a language outside of your own
There's no more wishing, hoping, & praying that you could speak Spanish, French, German, Japanese and or Italian
There's no more being embarrassed because you only know one language

With these easy-to-understand guides, you'll be able to:

Speak in a professional, clear, and high-quality format

- Slash the foreign language learning curve literally in half
- Become bilingual once and for all
- You'll experience all of that and more once you say yes to:
LingoBasics
Lingo Basics is the "Silver Bullet" that you need to learn and master Spanish, French, German, Japanese, or Italian in record time.

Lingo Basics, a set of e-books, which downloads onto your computer, makes learning the foreign language of your choice fast, easy, and fun for all.

So whether you only know one language or if you can speak several languages, these unique guides now makes it possible for you to learn and master more languages quickly and easily

Unlike other or similar products on the market today, Lingo Basics makes it a breeze for you to quickly and easily learn and speak Spanish, French, German, Japanese, and or Italian like a pro!

And...

It takes just 3 steps & you're done
Lingo Basics caters to your needs and helps you to effortlessly learn and master foreign languages in only three simple steps.

Step 1: Choose the language that you want to learn & go through the material that we provide you with

Step 2: Put what you've learned into action

Step 3: Sit back, relax, and watch your friends, family, classmates, and co-workers be amazed at how fluent you've become with a foreign language... It just doesn't get any easier than that!

In fact...
Here's a Sneak-Peak at what you'll learn and master
| | |
| --- | --- |
| | Pronunciation |
| | Basic phrases |
| | |
| --- | --- |
| | Singular and plural nouns, which include people, place, and things |
| | Pronouns & verbs |
| | Numbers |
| | Question words |
| | Directions |
| | Adjectives |
| | Days of the week |
| | Months of the year |
| | Time |
| | Weather |
| | Colors |
| | Foods |
... and much more!
Stop Wasting Your Money And Your Time! ACT NOW!
Get a better job or a promotion.

Travel easier.

Meet more people.

Feel better about Yourself.

Become completely bilingual.
But wait, that's not all...

Once you say yes to any pagkage of Lingo Basics, you'll also receive this...
FREE Bonus
How to Learn Any Language In this 109-page e-book, you'll learn and master languages such as Arabic, Chinese, Danish, Hindi, Greek, Persian, Russian, Swahili, Vietnamese, Zulu, English, and every other language in between!
Simply put, Once you say yes to Lingo Basics, combined with this profit-producing bonus, it's virtually impossible for you to fail at being bilingual!
But you don't have to take my word for it!
Here's testimonial PROOF that it really works
"Hi, James. Derek here. I am proud to announce to you, I have finally picked up the LigoBasics course and started learning Japanese, although my trip to Japan is in April I already started speaking the language!
You are the rock star!"
Derek Davis - Ottawa, Canada
"Hi! I'm moving to France in December (student exchange program) and I was hoping to learn at least some basic French. LingoBasics did a great job for me and thought me much more than "basic" French! Merci, James!"
Jessica Brown - Houston, Texas
"How are You, James? I would like to thank You for the Lingo course. I purchased it so I could learn German since our business deals with many German clients! Our business is blooming as never before because it is now so much easier to communicate with our clients and business partners! Thank You again!"
Marie-Anne Lecours - Montreal, Quebec
Procrastination will cost you big time.

I have always been told that if you keep doing what you're doing right now, then you'll only be successful at getting the same results over and over again. But once you say yes to Lingo Basics...

- You are going to do something different

- You are going to finally get my fail-proof method for learning and mastering a new language in days

- You are going to ensure that you make the best possible first impression whenever you have to speak to others in a different tongue

And perhaps the best part about it is that it's backed by a 100% money back guarantee, so you have nothing to lose!


My iron clad 60 day, 100% Money Back Satisfaction Guarantee

I'm so sure that Lingo Basics will provide you with the results that you're looking for that I'm willing to back it up for a full 60 days.

If you're not completely satisfied with it, even if it's on the 59th day of the guarantee, all you have to do is let me know and I'll insist that you let me give you a full refund directly from my bank account, no questions asked. It's just that simple! I will even let you keep the course. That's how sure I am you will learn easily.

All I ever ask is that you give it an honest try. Fair enough?

If so, then
Select the language you want to learn
& start right away!
If you're really ready to fluently speak the language of your choice, then you want to know how to get your hand on Lingo Basics, right?

Well, I'm pleased to offer you this powerful tool at an amazingly low price for a limited time only, so don't wait...